Urban Pathway Program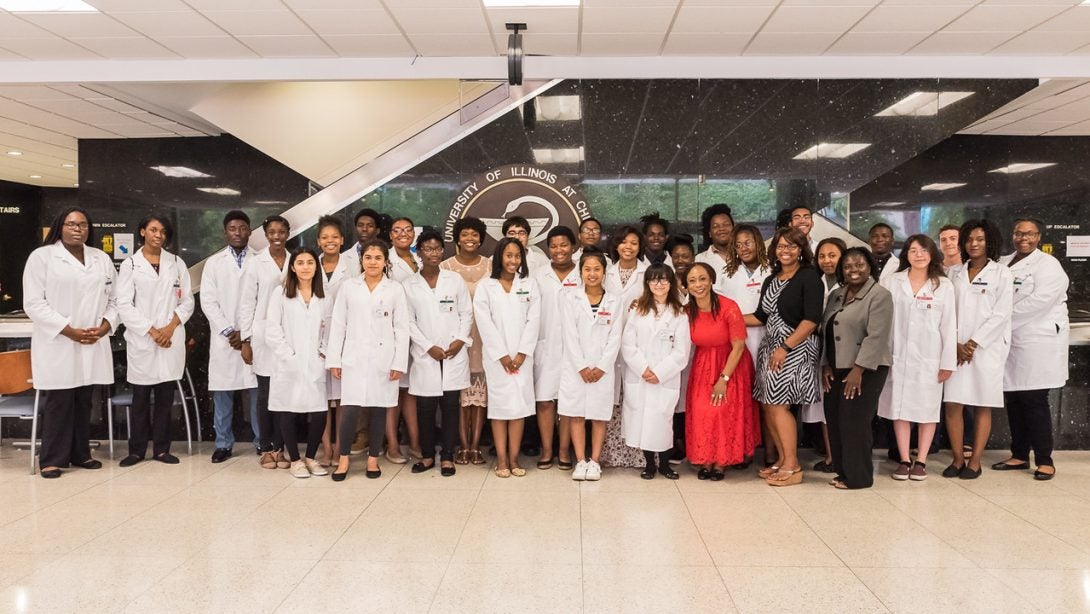 The UIC College of Pharmacy Urban Pathway Program (UPP) is an eight-week comprehensive academic, experiential, and mentoring summer enrichment program. Guiding the program is the "Theoretical and Conceptual Framework Model for Success" (Awe and Bauman, 2010) that was developed by drawing from the literature on higher education student success and further informed by the Educational Policy Institute's Pathways to College Network Framework. The College partners with Chicago Public School (CPS), Rich Township District 227, and CVS Pharmacy in order to offer this robust program.
Program Eligibility: Participants must be a rising senior, have a 3.0 GPA, complete a program application/w one letter of recommendation, and participate the interview process.
Participant Requirement(s): ALL participants must pass a background check and drug screening, along with secure a pharmacy technician license from the State of Illinois before the program.
Students are tracked  longitudinally. One of the methods for accomplishing this is by forming a Pre-Pharmacy club that brings the students back to the college to continue with the pharmacy socialization process through increased interaction with faculty and student mentors.