Urban Health Program Pre-Advising
Overview of the Program
Interested in applying to pharmacy school?! The UIC College of Pharmacy Urban Health Program offers pre-advising appointments geared towards supporting students throughout the admissions process. Prospective students are engaged in a "high-touch" advising model that is year-round and personalized. Our high touch pre-advising will demystify the admissions process and provide a academic and co-curricular roadmap that will help students present the best application for admissions. To set up your pre-advising appointment, email Tiffany Bumpers @tbumpe2@uic.edu to secure a date and time! Dont for get to check us out on FACEBOOK!
Pre-Advising Admission Appointments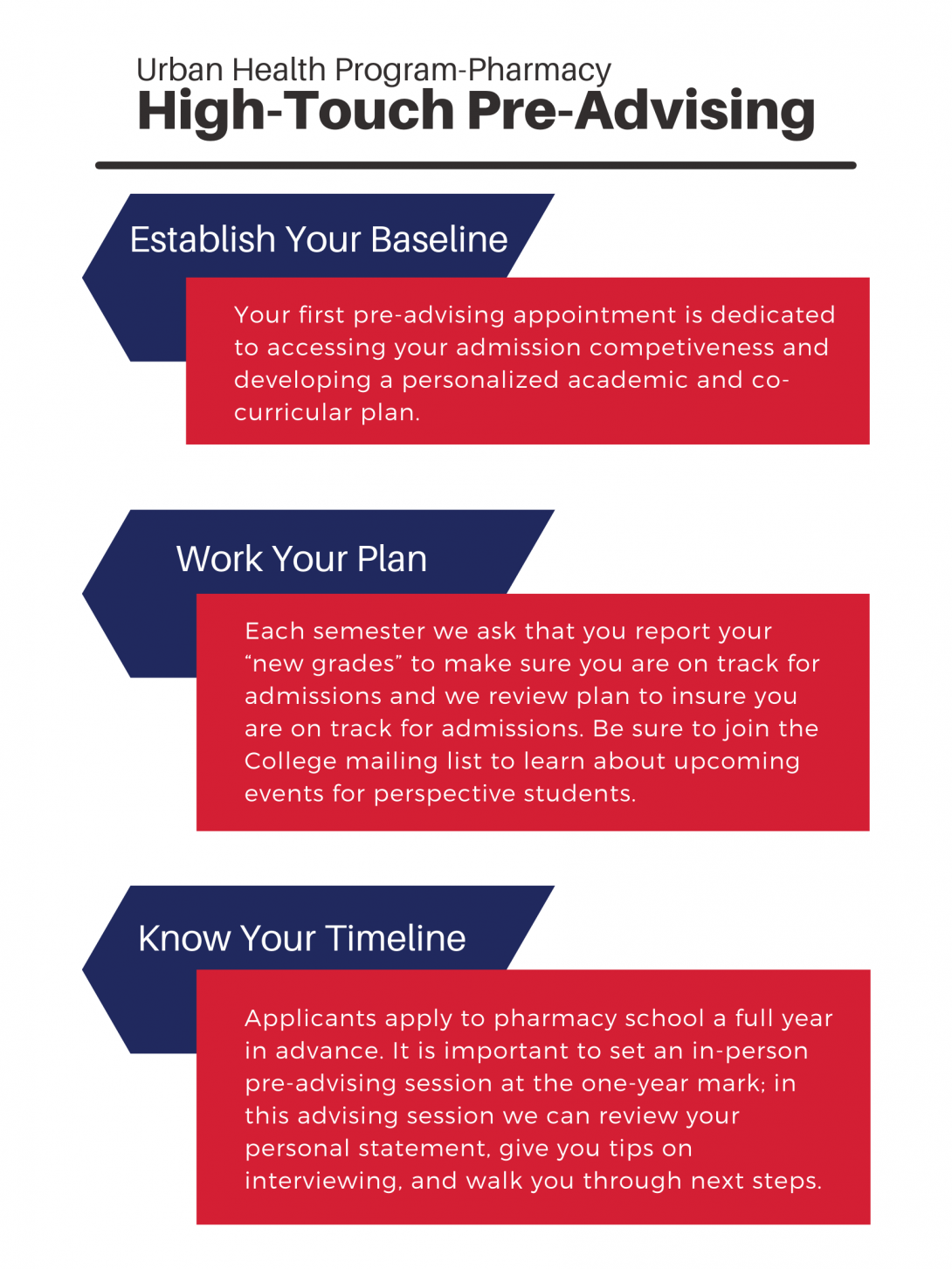 Check out pharmacyforme.org to see if pharmacy is right for you!