RECRUITMENT
Prospective Student Support Services
The Urban Health Program provides admissions and academic assistance to all prospective students. Our student support services include:
Pharmacy Student for a Day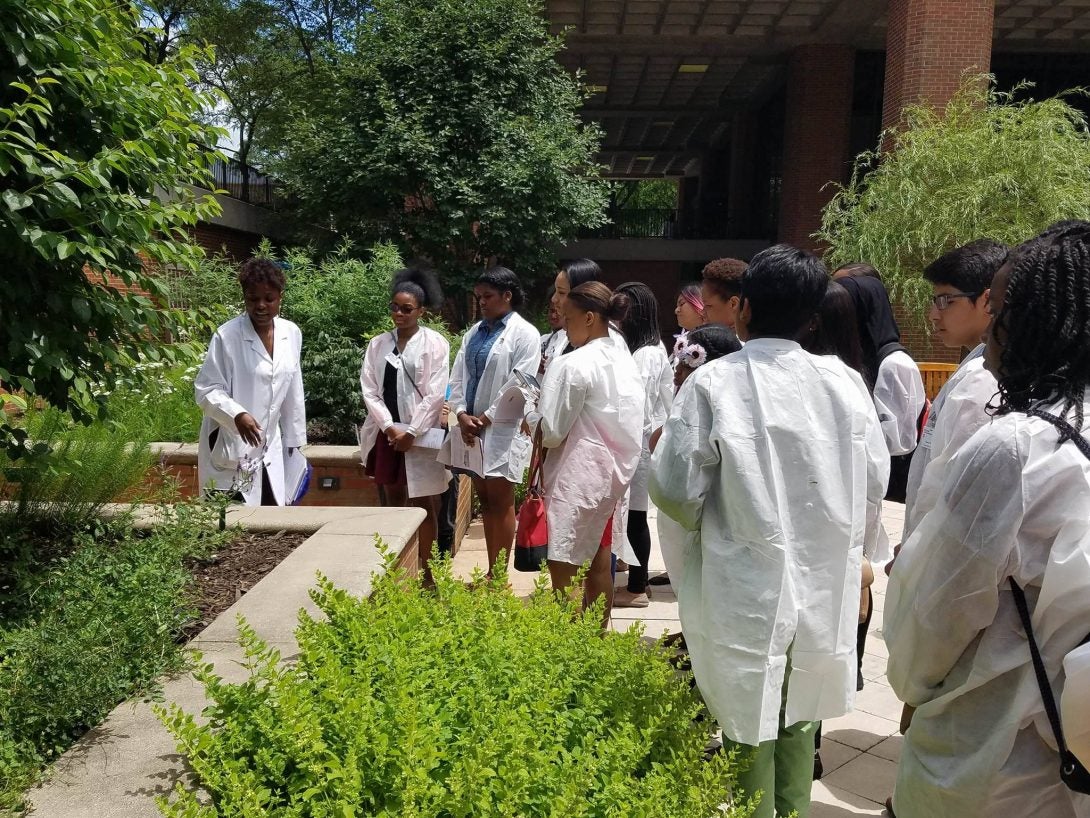 Pharmacy student for a day allows high school, community college, and university students to shadow a pharmacy student for half-a-day in order to experience the day-to-day life/experiences of a pharmacy student.   Participants in the program are able to sit in on lectures to get a true feel of the classroom environment as a student in the college.  The students are able to ask pharmacy students questions and clarifications after the lectures.  Each year the college schedules approximately 100 individual shadow opportunities to learn more, click here.
Pharmacy Enrichment Field Day
Throughout the academic year, the College of Pharmacy Urban Health Program (COP-UHP) regularly hosts several elementary, high school and community college students for college tours and information sessions.  Structured programs and presentations are designed to provide students, parents, teachers, and guidance counselors a first-hand look at UIC-COP and all its programs. Student participants are able to engage in  pharmaceutical demonstrations with our faculty members and hear from pharmacy students about what motivated them to pursue pharmacy.  Students tour the medicinal garden guided by our graduate students. Each year we host hundreds of students from various high schools for Pharmacy Enrichment Field Days.
If you are interested in exposing your students to the profession of pharmacy please feel free to contact us to arrange a Pharmacy Enrichment Field Day.
Student Pre-Advising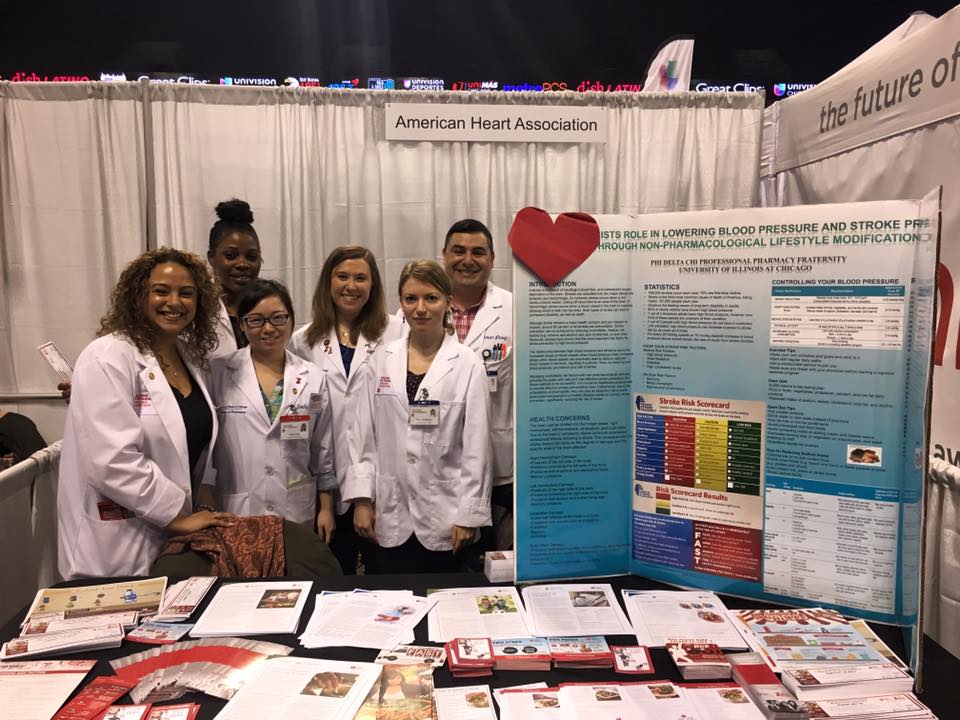 If you are interested in applying to UIC-COP and want to make sure you are a competitive applicant, you can request a pre-advising session in the college. These advising session are meant to be supplemental to your academic advisor in your respective program. As an advisee within the COP-UHP office, we will work with you each semester to insure you are on track to apply to the college, and answer any questions you may have about the application process. We encourage you to make an appointment early in your freshman year of college to insure that you get off on the right track. Click here to make an appointment.
State Affiliate Program-City Colleges of Chicago (CCC)
The UIC College of Pharmacy has partnered with the City Colleges of Chicago (CCC) in a State Affiliate Programs that guarantee a select number of exceptional students admission into the PharmD degree program who maintain certain academic requirments, successfully fulfill all admissions criteria, and complete a on-site interview. The affiliation program with the CCC is supported by the Urban Health Program (UHP); once a month, a pharmacy UHP support person visits all 7 CCC campuses to offer advising and support as students matriculate into the PharmD program.
Other Recruitment Initiatives Include:
Online Information Sessions for 2 & 4 Year Institutions
Fall and Spring Open Houses
One-on-One Academic Pre-Advising
Pharmacy College Admissions Test (PCAT) Prep
Personal Statement Review
Mock interview for pharmacy school admissions
Prospective Student Peer Mentoring
Shadowing Opportunities
College and Campus Tours